A better alternative to HackerRank
We compare Geektastic's human reviewed take-home challenges to HackerRank's machine based solution
Arrange a quick demo
Why Geektastic is a better alternative to HackerRank
Chat-GPT and other AI tools are a huge risk to automated screening platforms like HackerRank. We developed Geektastic because an expert developer reviewing a take-home challenge can do a better job than a machine of assessing a developer's programming skills and spotting AI generated solutions.
Platforms like Hackerrank use algorithmic based challenges to filter out the bottom 10% - A better alternative to Hackerrank is to use a platform like Geektastic that uses expert developers (who work at companies including Amazon and Google during the day) to thoroughly assess a developer's skills and identify the top 10% from a single take-home, peer reviewed code challenge.
Why Geektastic is a better alternative to HackerRank.
| Geektastic | HackerRank |
| --- | --- |
| Candidates complete real world, problem solving, take home challenges which assess their all round skills | Alogrithmic based challenges are highly susceptible to cheating by Chat-GPT and other AI tools |
| Candidates use their own IDE | Candidates code in a browser based development environment |
| Experts provide line by line code analysis | Unit test give binary pass / fail results |
| Peer-reviewers can fix silly errors and run the code | Good developers are failed for silly syntax errors |
| Developers can write their own feedback on the review | They simply get a pass or fail result |
| Assessed across a wide range of skills | Testing basic skills |
| Pay my month, no annual fees | Annual subscription fees |
Bulb hired 70 developers in 12 months using Geektastic's assessments, saving 58 days of engineering resource
Lauren Hall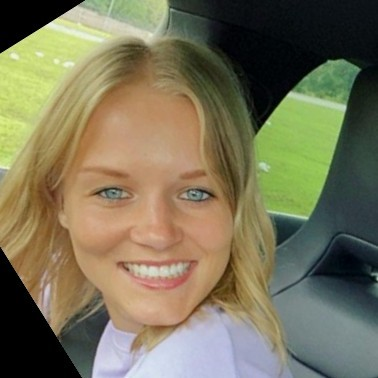 Senior Tech Recruiter
at
Bulb

Change testimonial. Use index.
Edit testimonial
70

Engineers hired in the last 12 months

44

Hours per week of engingeering time saved

50%

Reduction in time to hire

408

Technical assessments outsourced
Arrange a quick demo
Where our
expert review team

work by day
Looking for an alternative to Hackerrank? Use Geektastic
While there are some great alternatives to HackerRank, we can provide you with something even better.
Here at Geektastic, we want to help you identify the best candidates for your team.
It's that simple.
You might be tempted to choose HackerRank or one of its many alternatives.
However, over the years we've noticed that the entire process of hiring software engineers is pretty flawed. Evaluating candidates takes too long for everyone involved.
The solution? That's where we come in.
We'll work with you to streamline the process of measuring a candidate's coding ability.
Our team of expert developers will evaluate a candidate's skill set, assessing code quality, solution design, problem solving skills and automated test coverage.
And the best bit, our reviews are completed in less than 24hrs, meaning both the hiring team and the candidate get results the next day.
We believe we are a great alternative to HackerRank - but if that's still not enough to convince you, here's a quick list of reasons why Geektastic could be the right platform for you.
For hirers:
License one of our coding challenges, port your own one across or even have us create your own bespoke challenge.
There's no bias at Geektastic: Use Geektastic to create a diverse team. All reviews are carried out anonymously, so you'll find no unconscious bias here.
Streamline your candidate assessments: Invite your candidates to take online coding challenges with Geektastic and you'll have complete visibility of a candidate's progress. It's so simple: candidates complete a coding challenge, submit it for review, and you hire the best fit for your company.
Guaranteed detailed technical evaluations: At Geektastic, we don't rely on machines to review candidate coding challenges.
We believe that there is nothing more effective than the human eye. We'll provide you with our team of Ubergeeks to evaluate your candidate's challenge submissions.
Our team has been thoroughly evaluated and screened: they work at places like Amazon, Google & Meta for their day jobs.
We provide an enhanced candidate experience: We use a 360-degree code review tool so candidates can respond to the reviewer's comments
Below are some screen shots from the platform, these demonstrate our philosophy of putting the developer first in the hiring process.
Line by Line code review
Our expert review team will go through the code line by line and provide detailed feedback, not only pointing our where things went wrong, but where they were right. In some instances the team will drop in alternatives to improve the code to try and make this as much a learning experience as an exam (who likes exams?!)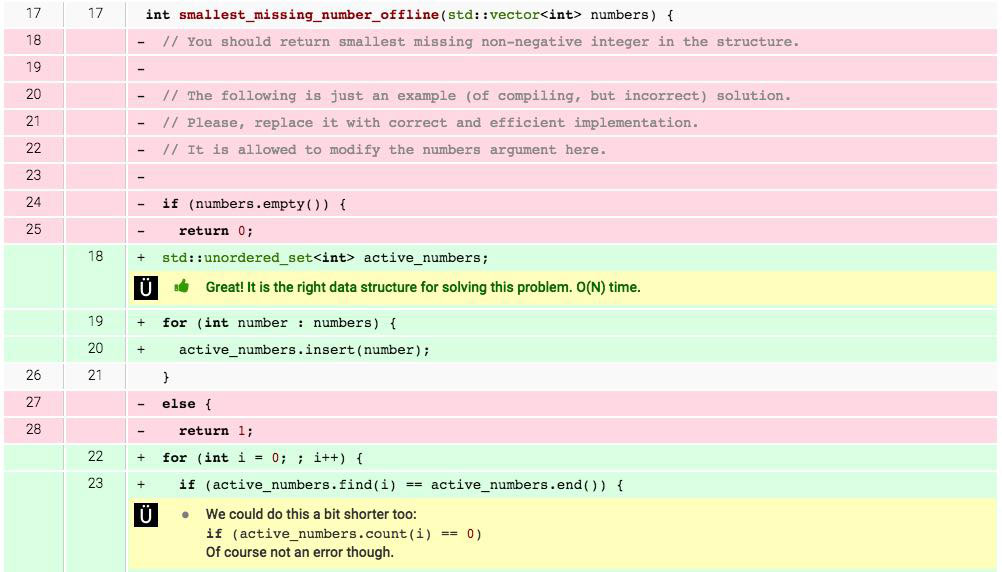 Dynamic Feedback
There's nothing worse than having no right of reply.
Below is an example of Dynamic Feedback interaction between the candidate and the reviewer.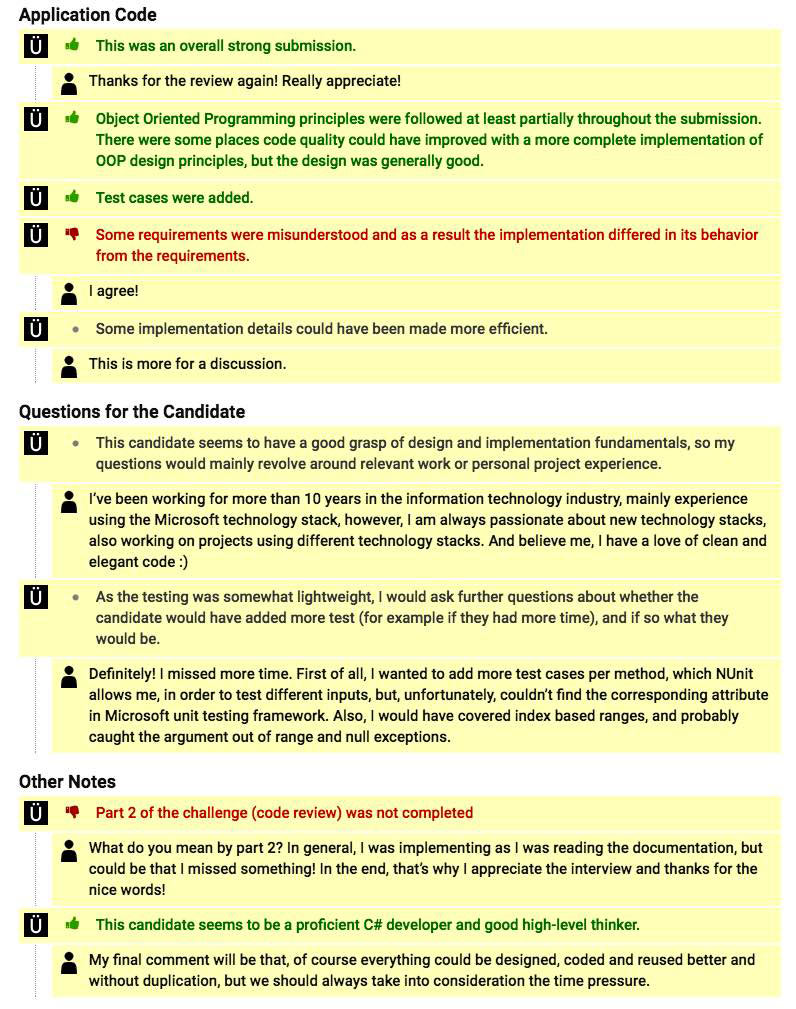 Are you interested in reading how Geektastic helped Bulb scale to become Europe's fastest growing company
Tied into an existing contract with another screening company? We won't charge you any platform fees or challenge license fees until you're free
Choose Geektastic as your Alternative to HackerRank