Our Mission
Over the years the management team has hired hundreds of software engineers and we believe the process is flawed. It takes too long for all parties involved (notwithstanding that there is a severe shortage of great software engineers).
Our aim is to fix this process. We aren't grand enough to think we can solve the entire process straight away, so we're starting with the necessary evil: the technical evaluation of the software engineer.
We work alongside employers and recruiters to help measure a candidate's coding ability. Candidates are evaluated by our on-demand uber geek team of highly skilled developers who set the gold standard for software engineering.
Our technical challenges evaluate both overall technical ability and specific software skill sets. This allows employers to filter their final list of candidates quickly, eliminating hours of time spent evaluating CVs and reviewing technical tests, leaving in-house development teams to do what they do best - ship great product.
The founding team
Rick Brownlow
Co-Founder, CEO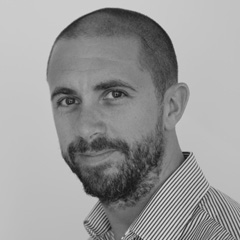 Serial entrepreneur, tech evangelist and geek.
After 10 years in the insurance industry in the 1990s, risk-managing everything from tigers in TV commercials to million pound online lotteries Rick founded Chimaera Games in 2002, a mobile casino and games start up (right product, five years too early).
Rick then joined the founding team at mobile tech start-up Mfuse, who quickly became the leading provider of mobile software to most of the UK's betting operators.
In 2010, Rick jumped the fence to work on a new role within Sportingbet Plc as their Head of Mobile, quickly taking the vertical from zero to 20% of their business before going back to what he likes best – fast moving start ups, founding Bonza Gaming, a JV between Unibet and Plumbee; disrupting the online gambling industry with a Facebook integrated real money app Bonza Slots.
Unibet acquired 100% of the business in early 2015 leaving Rick to move away from the gambling industry to focus on Geektastic.
LinkedIn - https://uk.linkedin.com/in/rickbrownlow
Charles Girdham
Co-Founder, CTO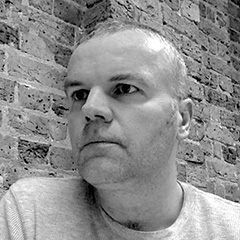 Has never found a technical problem that he didn't want to try to solve
After a decade in molecular genetics research, Charles was in San Francisco at the beginning of the 90s and was distracted by the internet.
Now with almost 20 years experience in technology, software development and software architecture from Silicon Valley start-ups in the mid-90s to London start-ups in the 00s, mobile content delivery, high-traffic customer facing web sites for Sky TV, video-on-demand platforms for broadcasters such as Channel 4, and more recently enterprise service integrations for Disney's My Disney Experience in Florida and worldwide social media campaigns for Nokia.
Charles has a very broad platform of experience but his real passion is for start-ups with new technical challenges and new open source technical solutions.
To schedule a quick video call with our team please tell us:
To schedule a quick video call with our team please tell us: