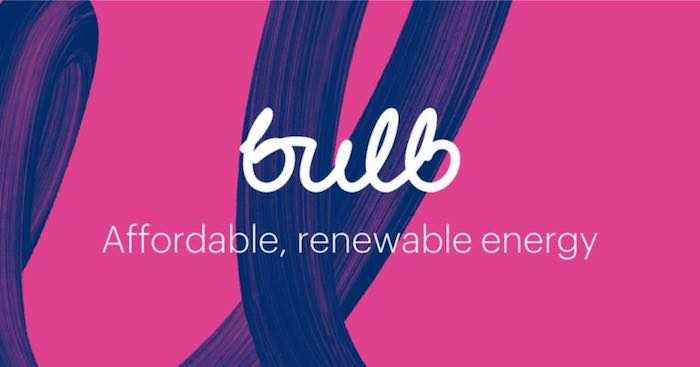 Working with Geektastic
by Lauren Hall
Senior Tech Recruiter at Bulb
A client's view of what it's like working with Geektastic
We've had the pleasure of working with Lauren and the team Bulb since July 2018.
Lauren has kindly written this piece.
Please tell us a little about Bulb?
We're an independent energy supplier that provides 100% renewable energy to homes and businesses across the UK. Today, Bulb has reached over £1.5 billion in annualised revenue and supplies over 1.7 million members. We're also the first energy supplier to achieve it's B Corp status. We believe people are ready for an energy company they can feel good about and we've recently scaled our operations to France, Spain and Texas.
Why is hiring the right engineers and developers so important to Bulb?
Bulb is here to help our members cut their energy bills and reduce their carbon emissions. Our product teams make that happen. We have developed a unique model to deliver affordable renewable energy to homes and businesses while, at the same time, giving the best rated customer service. We achieve this by hiring great people and giving them leverage with great technology.
We're developing products that will deliver the future of Energy such as using AI to read smart meters, making carbon offsetting fun and simple, finding out how to get the most from Smart Meter data and helping people get paid for their solar energy. We also power the sign-up journey that helped us become the fastest growing company in the UK for two years running.
Engineers work on products at the very heart of Bulb's business and are vital to our day-to-day operations and future ambitions. We use a mix of technologies at Bulb and we have a mindset of picking the best tool for the job rather than railroading technical decision making. We hire talented Engineers who can quickly adopt emerging technologies where we think it will drive improvements for our business.
Industry experience is not important at Bulb, we've designed an interview process to attract Engineers who are creative, adaptable, great problem solvers and driven by our Mission.
How many engineers, developers have you hired this year? How many are you expecting to hire over the next 12 months? (if you would rather not share this please ignore)
In the last 12 months, we've hired over 70 Engineers. Technology is now a team of 120 + and we plan to grow this to 150 in the next 6 months.
What are your biggest challenges when it comes to hiring developers?
The competitiveness of the technology market means Bulb needs to ensure a speedy hiring process, whilst providing an amazing candidate experience. It's vital to attract the right candidates and keep them engaged. On average, the developers we make offers to, receive 3 other competitive offers.
Employer Branding plays an important part in hiring the best developers. We have had to ensure we are propositioned as a tech company, and not just an Energy supplier. We have designed a hiring process whereby all candidates will gain exposure to real problems our Engineers are working on, whether that be in the remote technical assessment, system design interview or informally meeting the team. We ensure our Engineers publish blogs and represent Bulb at industry events.
Growing the Engineering team to over 120 has required hours of business time. It takes 44 hours a week to hire a Senior Engineer (including admin, recruitment and interviewing). It has been a challenge scaling the team whilst ensuring Engineers spend the majority of their time working on Bulb products, and not interviewing.
We now have 50 Engineers involved in recruitment every week. The team has recently prioritised onboarding more engineers to the interview process, conducting interview training, making process improvements and generally getting the business invested in recruitment.
When you were looking at assessment platforms what attracted you to Geektastic?
Easy of use: I wanted a platform easy to navigate so it was simple to get other recruiters, Hiring Managers and Engineers onboard.
Price: Naturally, the aim is to keep "Cost Per Hire" as low as possible. Geektastic has a fair and affordable pricing model which takes into consideration the volume recruitment and team size.
Expertise: Geektastic listened and understood our bottlenecks, challenges and hiring plans. They've helped us tailor assessments for teams with different hiring requirements.
How has implementing Geektastic improved your hiring process?
We use Geektastic as an assessment tool across all our Engineering roles. On average, 10 candidates a week (per role) complete the technical assessment for us. Before Geektastic, this was 30 hours of Engineering time spent reviewing and providing feedback. Automating this part of the hiring process has reduced our 'Time to Hire" from 30 to 18 days and allows us to provide feedback to candidates within 24 hours.
One of our values is "Data Wins" and we apply this to all aspects of our recruitment process. Geektastic provides a monthly report of our success rates, which helps us identify and drive improvements. Having accurate data contributes to providing a great candidate experience as it's prompted positive changes to our process such as time expected to complete the challenge and better instructions/guidelines.
What has your experience with Geektastic been like?
Amazing. They have been overly helpful from the get-go and have gone above and beyond to ensure Bulb gets the most from the platform. Geektastic has given us honest feedback about our technical assessments and has always been receptive to Bulb's suggestions. They have helped us tweak guidelines to ensure we're assessing candidates fairly and it's clear they know the importance of candidate experience. Geektastic allows us to provide feedback to candidates within 24 hours - without this we wouldn't have been able to hire at such volume.
It's not only the recruitment team to have a great experience. Hiring Managers have been super pleased with the value Geektastic has added. Geektastic has always been proactive in understanding requirements from our stakeholders and ensuring our assessments are streamlined across teams. This has been crucial to Bulb's growth as we now hire across 10 different product teams.
What results has Geektastic been able to generate?
Bulb first used Geektastic for Platform hiring. Platform is a greenfield product so we didn't have capacity or the resource to conduct in-person technical assessments. We've now hired over 30 Platform Engineers in 12 months.
Due to the number of hires made, time saved, and quality of candidates progressed, we now use Geektastic across our Full-Stack and Data roles. We've hired over 80 Engineers and 10 Data Scientists.
Why would you recommend Geektastic to other companies looking to hire developers?
We have used Geektastic since the beginning of Bulb's journey. I've been working with them since our tech team consisted of 5 Engineers. We now have a team of over 120.
We have had to speed up and iterate our hiring process over time, and Geektastic has contributed to these improvements. They have a superb technical team reviewing challenges, and it's the only assessment tool I've used which puts candidate experience at the heart of the process, for example allowing candidates to respond to feedback. We've received tonnes of positive feedback from candidates about the detail of the feedback, and the speed at which it's provided. You can trust Geektastic to provide a unique experience.
Geektastic integrates with our ATS (Workable) so it's allowed us to streamline processes and improve visibility for Hiring Managers.
I also love the flexibility element. We have used Geektastic across both Data and Engineering roles, but we're now looking to use it for our Customer Operations hiring in Texas. They've been accommodating to our inhouse technical assessments but they also provide their own coding challenges which has benefited our Data & Finance team - this has been super helpful if you don't have the capacity or resources internally.
Removing unconscious bias is essential to hiring at Bulb and Geektastic support this element by anonymous peer reviews.
I would describe Geektastic as experts at what they do and we're excited to continue working with them as we scale internationally.
Date: 21st September 2020