Hire Experienced Software Developers & Engineers Online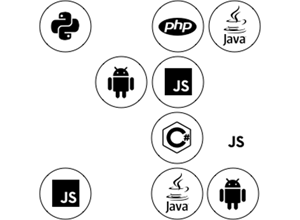 Hire the best software engineers in the world from our community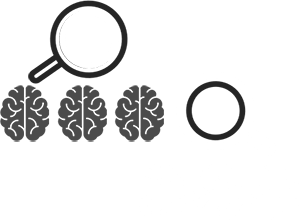 Quickly identify your best candidates with our Code Challenge Platform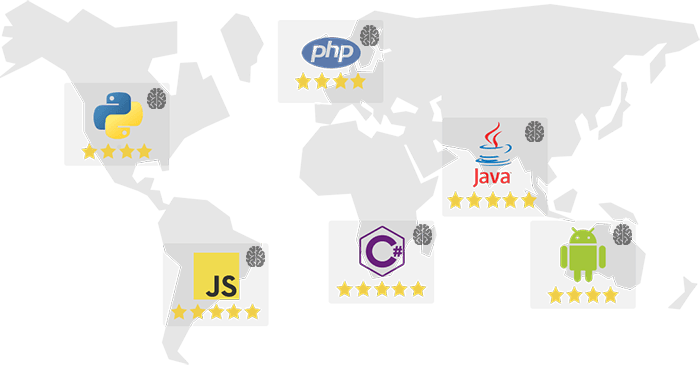 Hire directly from our community of peer-reviewed software engineers
Some of our Code Challenges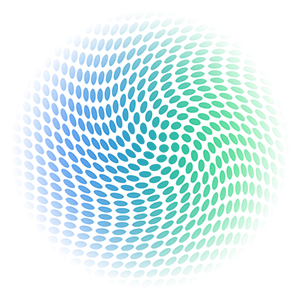 Complete Flexibility
We know no two companies are the same. You can pick and choose which parts of the Geektastic platform you use.
Use our code challenges or create your own. Use our peer review team or your own developers to evaluate candidate code. Source pre-qualified software engineers from our community or try your luck elsewhere.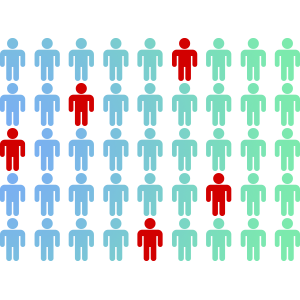 Remove Unconscious Bias
Deliver diversity within your team with anonymous peer reviews. All reviews are carried out anonymously to remove unconscious bias from the technical assessment phase of your hiring flow. The candidate is not identified to the reviewer and the reviewer is not identified to the candidate.
By its very nature unconscious bias is difficult to pick up within the interview processes. Eliminate it by using our on-demand team (or your internal team) who don't know who they are reviewing.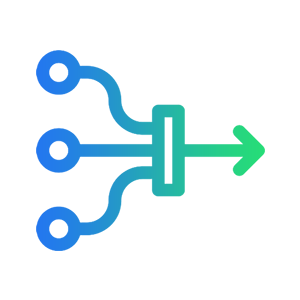 Streamline your candidate assessements
Using Geektastic you can invite candidates to take online code challenges directly or via your ATS (we support Greenhouse and Workable).
All actions are tracked giving you and your team complete visibility of the candidate's progress.
Candidates complete the code challenge (which can be time limited or more open ended) and submit their code for review.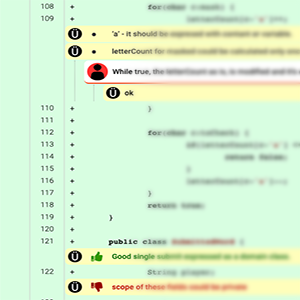 Detailed technical evaluation
We firmly believe a human eye will always outperform a machine when it comes to detailed technical analysis of code.
Use our on-demand team of highly skilled engineers (our ÜberGeeks) to evaluate your candidates' challenge submissions. All our engineers have been thoroughly evaluated and screened to ensure we maintain our market leading position of excellence when it comes to providing real human technical feedback.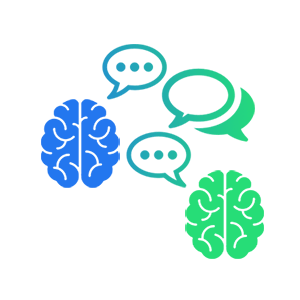 Enhanced candidate experience
Our 360 degree code review tool allows candidates to respond to the reviewer's comments and questions.
Feedback provides additional insight into the candidate's soft skills and can be carried out in close to real time. It has been shown to be effective in terms of speeding up the hiring process for all parties involved.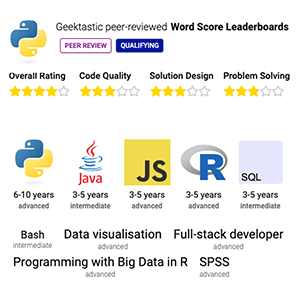 Source pre-qualified software engineers
We provide access to our community of developers on the platform who match the skills and abilities that you require.
Through our Express and Take Home challenges our community of developers have already demonstrated their skills to save you and you team time.