Introducing Geektastic's Hiring Partner Marketplace
Our Hiring Partner Marketplace is a curated selection of talent sourcing specialists that can help you scale your team, they have all built Geektastic Assessments into their processes.
As you can expect, we work with all different shapes and sizes of company, from early stage startups to global enterprise businesses. Each company's hiring needs are different; some are looking for Full Time Employees to join their distributed team, while others are looking for domain experts to deliver on a single fixed term project.
They all have one thing in common, they are all looking for high calibre candidates without breaking the bank.
The demand for software engineers has been on the increase and is seeing no signs of slowing down.
When we first started Geektastic back in 2016 we were focussed on providing human reviewed Assessments as a Service (we decided against calling it AaaS for obvious reasons) to recruitment agencies, but quickly released that the vast majority are not focussed on quality. However we did work with some who shared our quality driven values and ended up adding our assessments to their proposition, they have become our Hiring Partners.
Roll the clock forward and we are now working with some of Europe's fastest growing businesses who use our assessments to free up their internal resources, to speed up their hiring processes and provide excellent candidate experience. Case Study: Bulb, How Europe's fastest growing company Bulb, scaled so quickly using Geektastic's assessments .
Of course all these companies are also looking for candidates, whether that is via an agency, using an embedded team or any of the new 'hiring platforms' that are springing up and trying to disrupt the market.
This demand for talent led us to create our Hiring Partner Marketplace, to help our amazing clients access hard to find talented candidates, who have been qualified using our technical assessments. You can see a sample profile here.
What is the Geektastic Hiring Partner Marketplace?
It's a collection of partners we have worked with that not only source but technically qualify candidates using Geektastic technical assessments.
We have tried to select a cross section of businesses to cover a mixture of commercial models and types of candidates that our clients will be looking for.
Type of candidate: Full time employees, freelance, pre-built teams
Mode of working: Onsite, remote and hybrid working
Commercial model: Agency fees, fixed day rates, embedded teams
How to use the Geektastic Hiring Partner Marketplace?
We have broken down our partners into categories as follows
Geographies covered
Skills covered (programming languages, skills eg DevOps)
Commercial models supported (success fee, monthly retainer)
Location models (onsite, hybrid, remote, nearshore, offshore)
We also have a team who can help you find the right partner - you can schedule a time for a call with them here.
Once you have found the right partner for you, all you need to do is complete the form telling them what you are looking for and your contact information and once of their customer success teams will be in touch with you immediately.
Looking to hire remotely and need help with local compliance, tax and employment laws?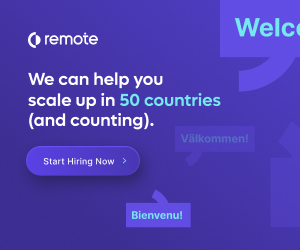 We have partnered with market leading Remote to help companies hire remote developers.
Remote provide you with a complete solution to manage:-
Solutions to cater for both Employed and Freelance hiring
Global Payroll
Local Compliance
Benefits
Local taxes
Employment laws
Whilst giving you complete control over your IP and retaining the day to day management of your team.