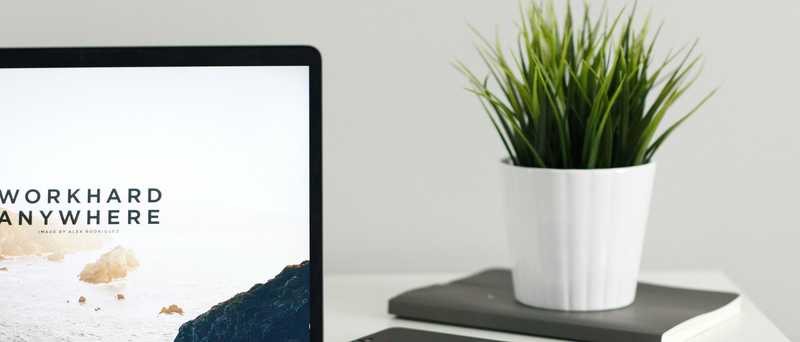 How global tech teams will redefine the startup market in 2023
Guest Post from our talent partner CodeMonk
The rules for hiring people are changing a lot, and this will keep changing well past 2023. It has become a case of chance, with every company vying to get the best out of the recent crop of developer incumbents in the market.
Since geographical boundaries are no longer a concern, talent acquisition has become further entangled. Ambitions, goals, and the challenges of getting deliverables on time have made organizations put in all sorts of lures to onboard the top crop.
While it's all very good for technical talent such as developers and engineers, it makes it difficult for those who work on limited budgets. Yes, we're talking about startups and their initial struggle to gather valuable resources before reaching the unicorn stage.
For startups, there are better options than compromising on the quality of developers. However, when the bigger players are engaging in proactive recruitment strategies, what with putting in resources and money, startups need to reserve them for the next round.
Global tech teams are well suited for companies that want to make their name in a competitive market, but don't have deep pockets.
Defining Global Tech Teams
Global tech teams are geographically dispersed workforces that come together to work on projects that complement their skill sets. They hire employees as a team instead of individual talents with different technical expertise.
Such global teams can work for startups looking to scale up their team with minimum struggle.
While such international talent teams can bring many benefits, let's discuss the "top 3 must-haves" for startups.
Scale up quickly without digging into your resources
Do you want the best from the team, yet limit your hiring expenditure within your budget limits? Global tech teams can answer this distress call perfectly.
As a company entering a global market, you can pick out the best bet without digging into your funds. Talent hiring platforms allow you to find dream teams within a specified budget.
You quote a price, check out the resources, and hire the best team that meets your expectations.
Customer-focused approach to projects
When a skilled team is in hand, the project deliverables take a turn for good. With a customer-focused approach, the global tech teams can create a lasting impression on the market- the primary goal of any startup.
With teams in place, it is also much easier for companies to take up new assignments without worrying about resources. The teams come as a collective entity and can adapt to taking on anything that comes their way, within the range of their skill sets, of course!
Hassle-free, time-saving hiring
Hiring global tech teams from talent management platforms is much simpler, and definitely time-saving. There are no requirements to scan countless applications to pick individual developers or interview the short-listed candidates.
The tech teams come with the responsibility of hiring out as a team and, therefore, a much simpler hiring process. Concerns like the paperwork, invoices, and so on are handled by the talent management platforms, making it a hassle-free hiring process.
Apart from the above three, let us sum up some of the simple ways global tech teams can change the dynamics of working.
International teams or talents at your disposal
Hire a structured global tech team instantly to work on your projects
Limit expenditures by project-based hiring of teams
Save on paperwork, work permits, and other hiring hassles
Explore beyond geographical boundaries and limitations
The future of work and hiring global tech teams
Global tech teams will redefine the hiring process and the future of work in 2023 and beyond.
Technology has made it much easier to put together tech teams by eliminating barriers like communication and team monitoring. It can do away with the constant exodus of tech talents in the market and the attrition rate.
Attrition is very much here to stay, even with the level of layoffs. The companies are worried about attrition rates that are quite alarming in the tech sector. When we think about it, it comes as quite a surprise because when the market is so volatile, why do people leave their secure positions?
The reason is simple-there are many startups coming up with unique products and equally good opportunities for engineers and developers. Be it UI/UX designers, data scientists, NFT developers, or any other, and technical specialists are constantly in demand.
That makes hiring agile teams as a collective entity even more promising. With a skilled set of people to handle the projects, the companies need no fear of one of them dropping out and delaying projects. The tech teams take on the responsibility of picking up the slack in case of an emergency, thereby managing deliverables.
Project deliveries aside, having the best developers from all parts of the globe working for your startup is definitely a win. The technical experts may come from anywhere and handle your projects, managing their communications and taking care of all the back-end operations. Now, that's a thought that is quite rewarding if we consider it deeply.
With the vetting and verification process done through a platform like CodeMonk and with access to external code review platforms and partners, such as Geekastic, the whole idea of hiring from anywhere is further simplified. There is nothing like a technical expert who has cleared the technical assessments and everything else to prove the mettle and all set to settle into the project instantly.
To sum up:
The years 2023 and beyond may see a difference in how companies hire and retain talent. With global tech teams in place, there is no requirement to individually onboard developers and specialists to make up a team. A tailor-made team with a group of developers can impact the market, especially with startups.
If the startups understand the trick of deploying the best teams or employing them for multiple projects, they may have hit the jackpot.
Thanks to the pandemic, we have learned to work remotely and manage our teams and employers from anywhere, with limited monitoring. The motto of the future of work and hiring is "deliverables as against several hours of working or quality against quantity of work."
We are not yet there, but we are closer than we think!
##