How to assess a developer's all round skills
Identifying your best candidates quickly and efficiently
Join for a free trial
The best way to judge a developer's skill is to get them to write some code.
Find out more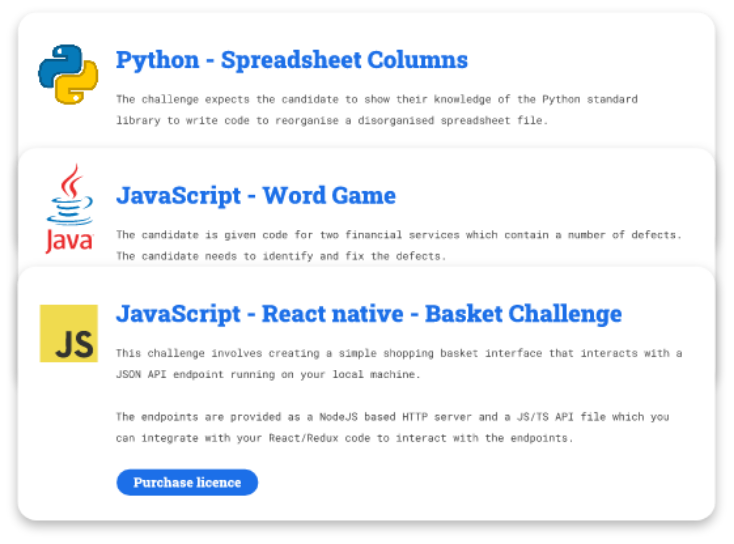 Technical Assessments
Using well constructed take home challenges can provide the right level of insight to decide who to take forward to the final stage interview.
Using machine based, algorithmic testing platforms will run the risk of failing good candidates and mean your dev team still interview unsuitable candidates.

Each interview that results in a 'fail' has just wasted precious developer resource.
Remove unconscious bias
Ensure that the candidate's details are kept anonymous from the reviewer to ensure an impartial review.

Avoid reviewers meeting candidates for a first stage phone call then carrying out analysis of their code challenge submission because there is a risk they are not looking at the code fairly.
Streamline your candidate assessements
Using Geektastic you can invite candidates to take online code challenges directly or via your ATS (we support Greenhouse and Workable).
All actions are tracked giving you and your team complete visibility of the candidate's progress.
Candidates complete the code challenge (which can be time limited or more open ended) and submit their code for review.
Detailed technical evaluation
We firmly believe a human eye will always outperform a machine when it comes to detailed technical analysis of code.
By taking the time to administer a take home challenge you can actually speed up a hiring process and reduce your internal effort because you can reduce the number of steps your candidates have to complete.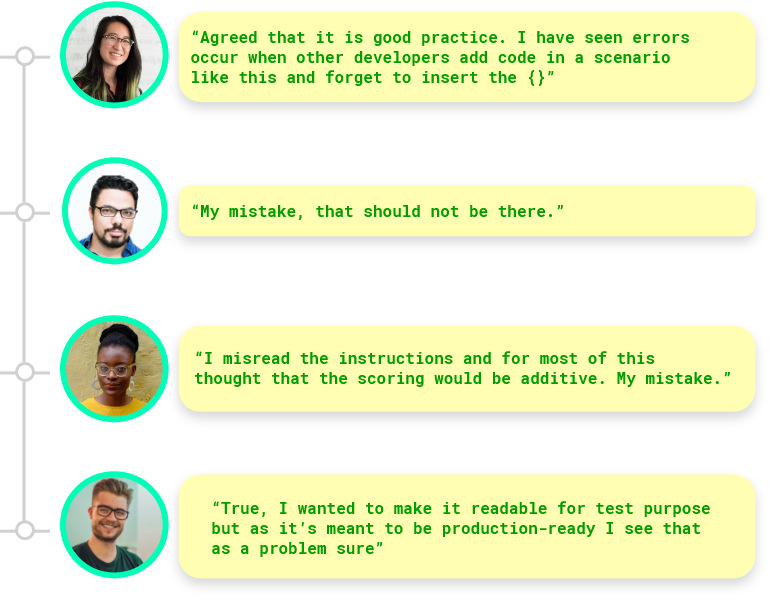 Enhanced candidate experience
A 360 degree code review tool allows candidates to respond to the reviewer's comments and questions.
Feedback provides additional insight into the candidate's soft skills and can be carried out in close to real time.
It has been shown to be effective in terms of speeding up the hiring process for all parties involved.
This website uses cookies to improve user experience. By using our website you consent to all cookies in accordance with our
Cookie Policy.
To schedule a quick video call with our team please tell us: